I'm SO EXCITED!!!!!!!!!!!!!! Why???? It's all about this Modern Quilt movement. I'm hooked. I'm making one of the display quilts for the Northcott booth at
QuiltCon 2016
. That is next month - I better get my act together or I'll be stitching binding on the plane!
I've been working with about 20 different designers (male/female) (US/Canada based) and their designs are BRILLIANT!!!! It's been such an exciting experience - I can't wait to have the finished quilts in my hands. I told those designers they better make sure there is a label on those quilts or they may not make it back home!!!!
Not only that, but I was having a look at the list of
workshops available at QuiltCon
. Now I won't be able to take a workshop, but there is so much inspiration - I just want to design and sew all day!!!!!! I've got the fabric - I just need the time. Hmmmm - I could be like the big name quilters - I design, then farm the sewing out to someone???? ACK - I don't like that idea. But I could get lots more done!!!!!
Well here's one more bit of excitement for QuiltCon - I'm going to be a panelist (one of three) for one of the lectures! I know - I'm super excited about that. The lecture is called
Getting and Staying Creative, Keeping the Mojo Burning
. Anne Sullivan is the Moderator. Happens on Friday, February 19 at noon. If you check out the link above - it's on page 17 of the brochure.
If you are into social media - you can check out the #northcottfabric or #northcottquiltcon for a couple of sneak peaks for the quilts in the Northcott booth.
Here's a sneak peek at one of the small challenge quilts that I've got people furiously working on.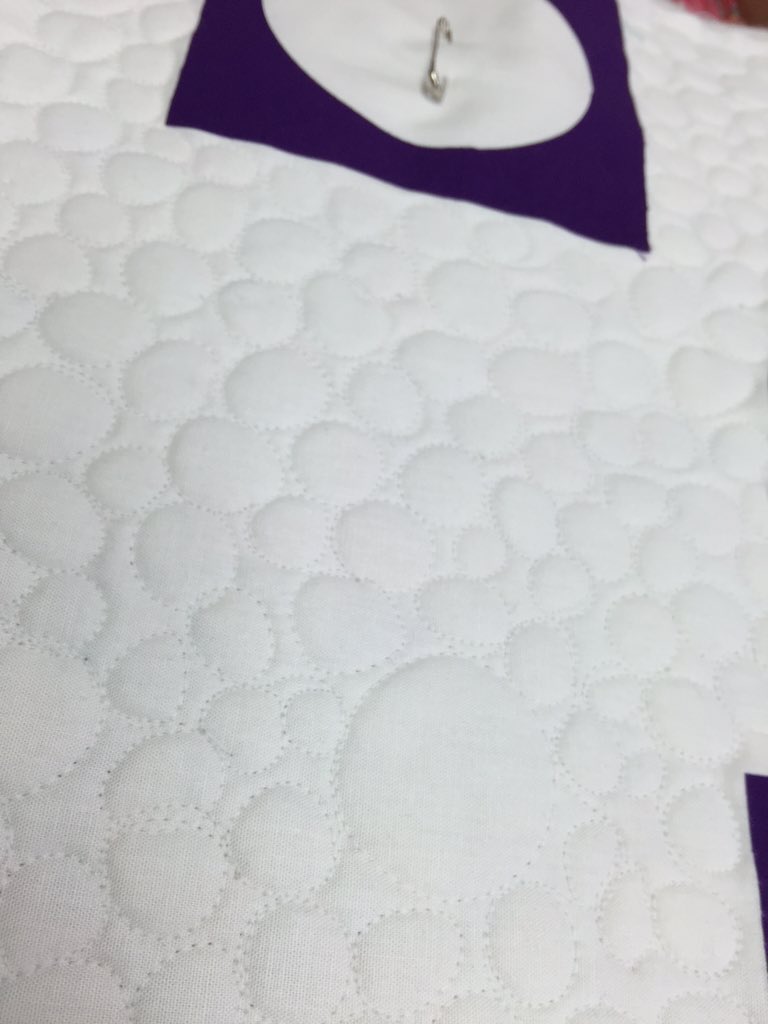 A sneak peak at one of the quilts
If you are going to QuiltCon in Pasedena, California from Feb 18 - 21 - stop by and say HI. Northcott will be in booth 616. You can't miss us.
Northcott will be showcasing our
ColorWorks Concepts
(there are two different releases of this collection). The first one is available in stores NOW and the
second collection
releases in March. There is a store locator on the web site (top right hand corner) so you can buy these fabrics. Did you see what Christine Baker did with this collection last week on
QUILTSocial
? Check it out if you haven't and there is a GIVEAWAY for some of these yummy fabrics.
Northcott will also be showcasing their delicious line of solids.
ColorWorks Premium Solid 9000
. The more that I work with this line, the more I'm in love. The range of colors - WOW.
Check it out and hopefully we'll see you at QuiltCon 2016!!!
Have a great day!!!
Ciao!!!!!!!!!